Best-Rated Air Conditioners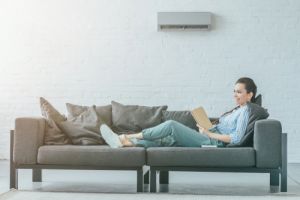 Canstar Blue's 2019 review of air conditioners saw eight brands compared and rated in the following order for overall customer satisfaction:
1st Mitsubishi Heavy Industries
2nd Kelvinator
3rd Mitsubishi Electric
4th Panasonic
5th Fujitsu General
6th Samsung
7th Daikin
8th LG
This year, Kelvinator, Mitsubishi Electric, Panasonic and Fujitsu General all recorded four stars for overall satisfaction, while Samsung, Daikin and LG scored three stars overall.
Another result of note was Kelvinator being the only brand to score five stars on ease of use and value for money. Kelvinator was also rated best, along with Mitsubishi Heavy Industries and Panasonic, when it comes to their reliability. Samsung and Fujitsu General joined Mitsubishi Heavy Industries in recording five stars for functionality and quietness respectively. Brands must have received a minimum of 30 survey responses to be included in our final results.
For further guidance on which air conditioner might be the best fit for your home – and details on what to look for when buying a new one – read on as we review what each brand currently offers. We'll also look at some other notable brands not included in our 2019 ratings.